That when you are going in for a job interview, you can't ever show your back to the interviewer. Even when leaving the room. You have to maintain eye contact all the time.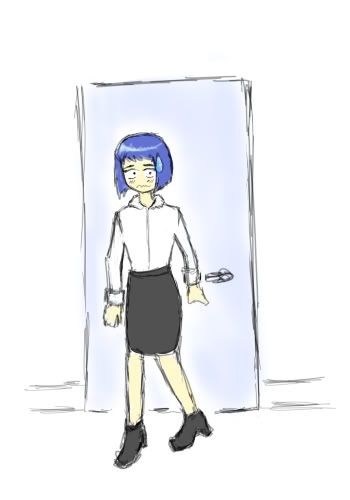 Following on from the corporate theme, I was told this pearl of 'wisdom' sometime last term during my job application phase when I would freak out on a daily basis and run to various people for advice. Being in a vulnerable state of panic at the time, I drank in everything that I was told – not once did I question any bit of advice I received. After all,
these were people who already had job offers, right
? Of course they held some secret elixir of knowledge, some golden key that would unlock the gates of employment-dom for me. Uhm, yeah. About that…
Once again, I fell for it:
hook, line and sinker
. I even went so far as to try it out in front of them – got more than stuck when attempting to leave the room though. Fumbling around for the door handle with your back to the door and desperately trying to maintain eye-contact would make any normal person realise that you were being had, but no, not I – I still didn't realise, until they burst out laughing. Yup. There
was
a reason why I hadn't come across this piece of advice anywhere on the Internets and now I know why.
*facepalm*
I don't even think that there needs to be a moral to this story.